Encouragement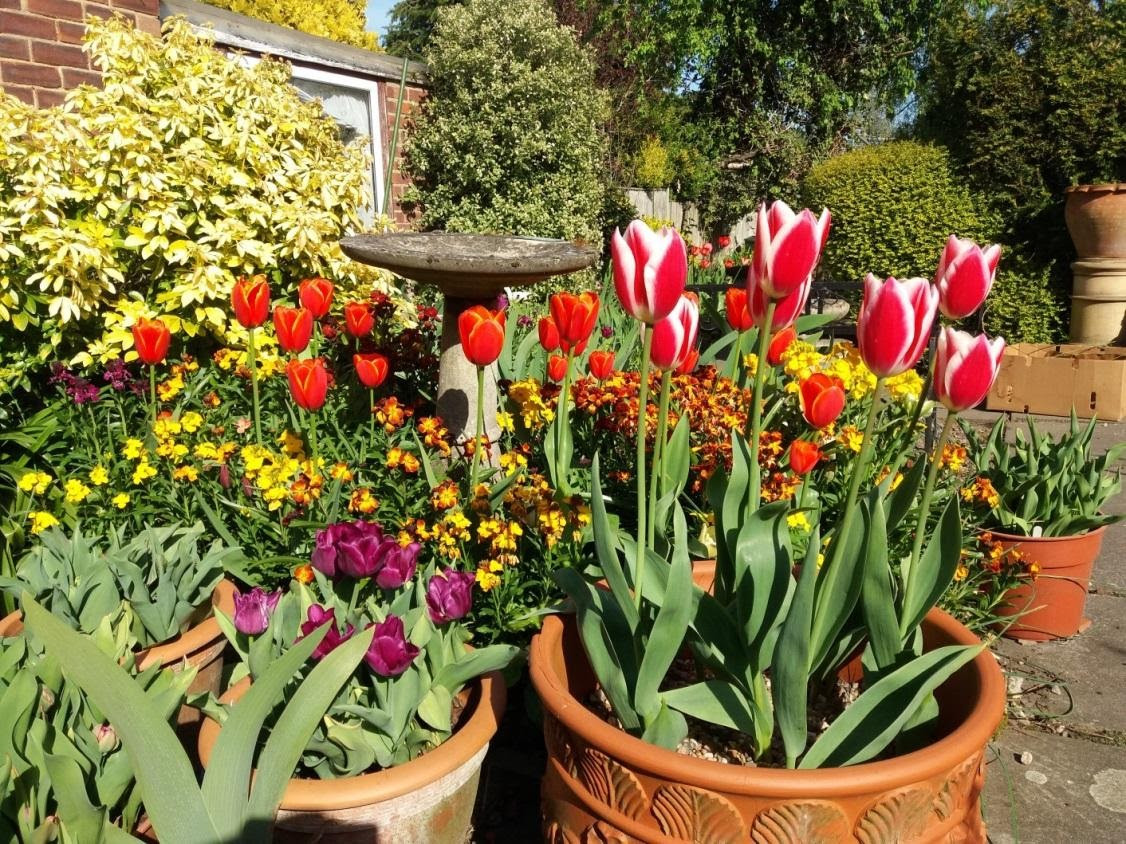 See how the flowers of the field grow. They do not labour or spin. Yet I tell you that not even Solomon in all his splendour was dressed like one of these. … So do not worry, saying 'What shall we eat?' ... or 'What shall we wear?' For the pagans run after all these things, and your heavenly Father knows that you need them.
But seek first his kingdom and his righteousness, and all these things will be given to you as well. Therefore do not worry about tomorrow, for tomorrow will worry about itself. Each day has enough trouble of its own.
Laurie says: I planted these tulips last autumn; they are multi-petalled and are called 'Amazing Grace'. They stand as a wonderful reminder of God's powerful love for the believer.
'For it is by grace you have been saved, through faith – and this is not from yourselves, it is the gift of God – not by works, so that no one can boast.'
Prayer
Even though we can't meet for prayer at the moment, there are many things for us to be praying about as a church. For regular updates about people in the church who've asked for prayer please contact our pastor, Mark, on pastor@crockenhill.org.
You may find it challenging to know exactly how to pray in the midst of this coronavirus. Mark has give us some suggestions for things to pray about:
For our Prime Minister and the government as they seek to guide the nation through this difficult time.
For our NHS and care workers around the country on the front line.
For those in countries where there is little or no medical treatment.
For those who are anxious and fearful, that they might know God's peace.
For families who have lost loved ones.
For God's will, whatever that may be, to be done.
For God's people to learn to trust in Him more.
For opportunities to speak about Jesus.
For those who have no real hope in life to find Jesus.
For pastors who are seeking to lead their flocks but find themselves restricted to their homes.
Teaching
One good thing to come out of this pandemic is the opportunity to virtually visit lots of other churches.
The FIEC have helpfully compiled a list of churches that are broadcasting their Sunday services. Do check it out (and see if you can spot us).
There are lots of other places we can go online for good Bible teaching. Here's a few recommendations: